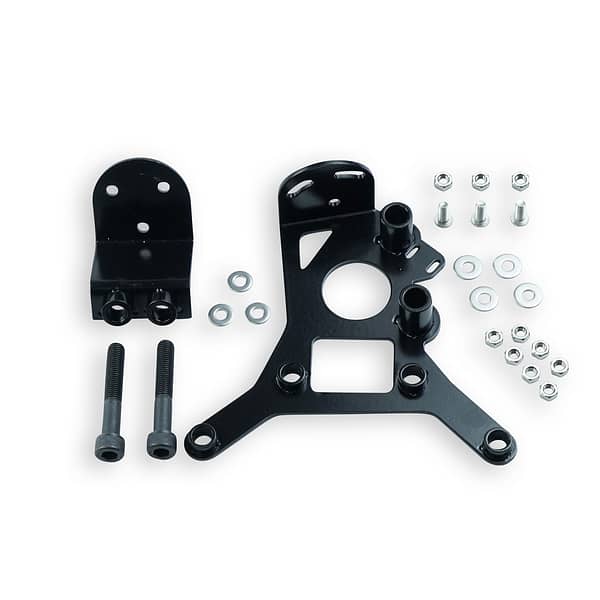 Speedo relocation mount for Royal Enfield 650 series
Speedo relocation mount for Royal Enfield 650 series, Interceptor 650 & continental gt 650 (ALL YEARS)
Speedo relocation mount for Royal Enfield 650 series, Interceptor 650 & continental gt 650 (ALL YEARS)
Introducing the Bonvent Speedo Relocation Mount, the perfect solution for Royal Enfield Interceptor 650 and Continental GT 650 riders looking to simplify the look of their bike.
With this innovative mount, you can relocate your speedo to the side of your bike, allowing you to achieve a clean, minimalist front end that's sure to turn heads.
The angle is adjustable, so you can customize it to your preferred viewing position.
Say goodbye to cluttered handlebars and hello to a sleek, streamlined look that's sure to impress.
With its high-quality construction and easy installation, the Bonvent Speedo Relocation Mount is the perfect upgrade for any Royal Enfield 650 series owner looking to elevate their ride.
Clean up your front end and enhance your bike's aesthetic with the Bonvent Speedo
This parts fits with our new mini led headlight cowl fairing 
Finish : Glossy Black paint
Hand made by French craftmen.
It's specially designed for the Interceptor & the Continental GT.
All our parts are delivered with all the screws/fixations & manual.
Home installation time with standard tools: 30 mn to 1 hour
Material: cnc steel
Compatible with all Interceptor 650 models & continental GT 650
-WORLDWIDE SHIPPING
-DELIVERY TIME:  FRANCE 48 HOURS / INTERNATIONAL 3 TO 8 DAYS