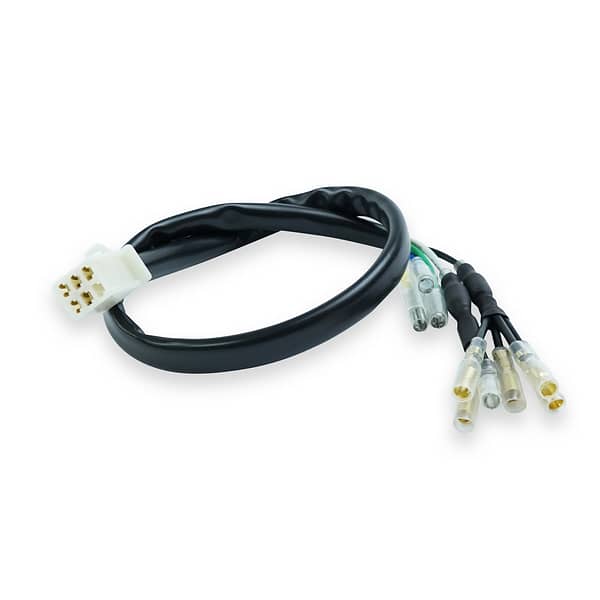 Wiring adapter rear light + turn signals Royal Enfield interceptor/Continental 650
Wiring adapter rear light + turn signals Royal Enfield interceptor/Continental 650 (ALL MODELS)
Plug & play
Lenght 44 cm
Complete Harness for Rear light-Break light-2x Turn signals
Wiring adapter rear light + turn signals Royal Enfield interceptor/Continental 650 / PLUG AND PLAY
Are you looking to upgrade your tail light and indicators without any alterations to the original wiring? With this adapter specially made by our craftmen, there's no need to splice, extend, connect, or modify the existing wires. You can simply replace the original wiring with our adapter, a process that takes no more than 2 minutes!
You will be able to connect any after market rear light or turn signals.
What's great is that this modification is entirely reversible, making it a valuable feature if you decide to sell the bike and want to return it to its original condition. This harness is perfect for mounting under the tail or for effortlessly switching out the light and indicators.